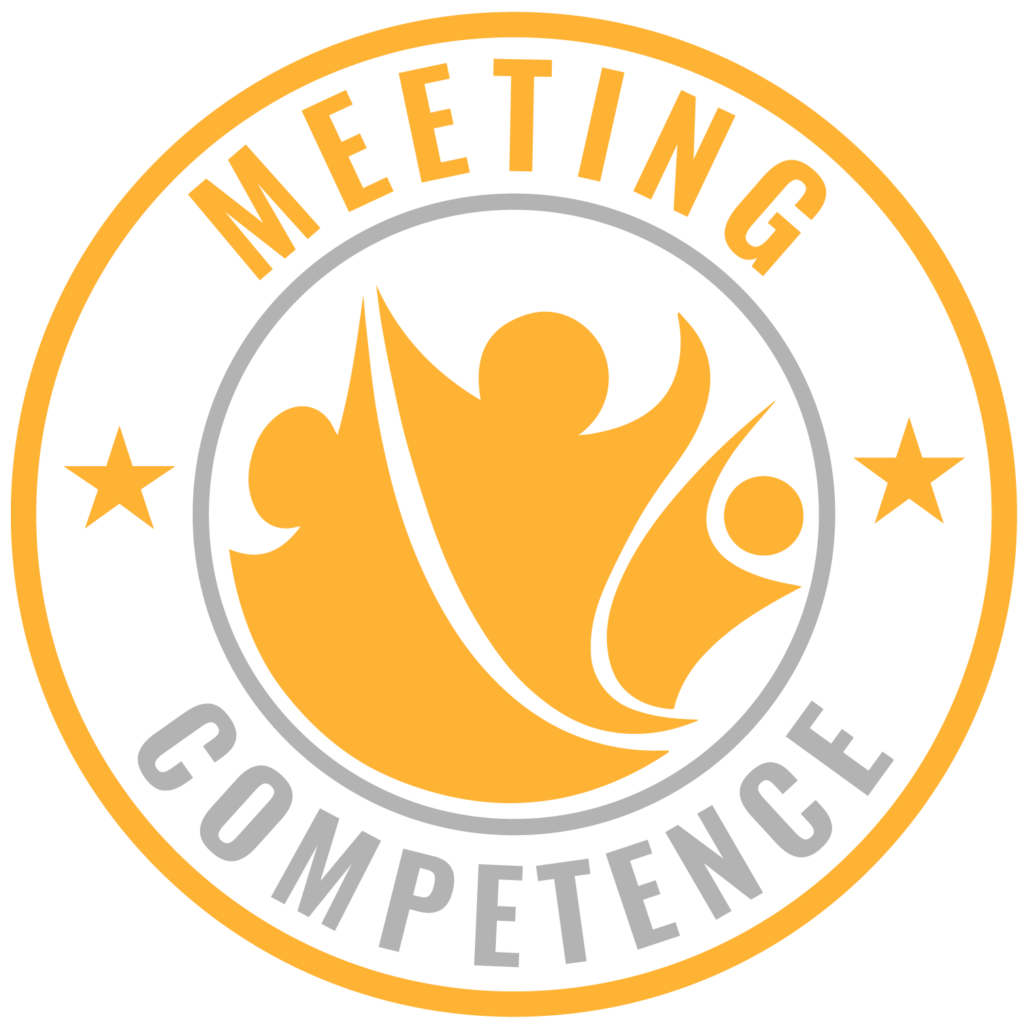 World class customer meetings
Be your best self when you meet, greet and treat your customers, whether in a customer meeting, at a trade show or within customer care.
Below you will find the possible formats and suggestions of content. Contact me if you want to discuss a program for your team, or if you want individual coaching.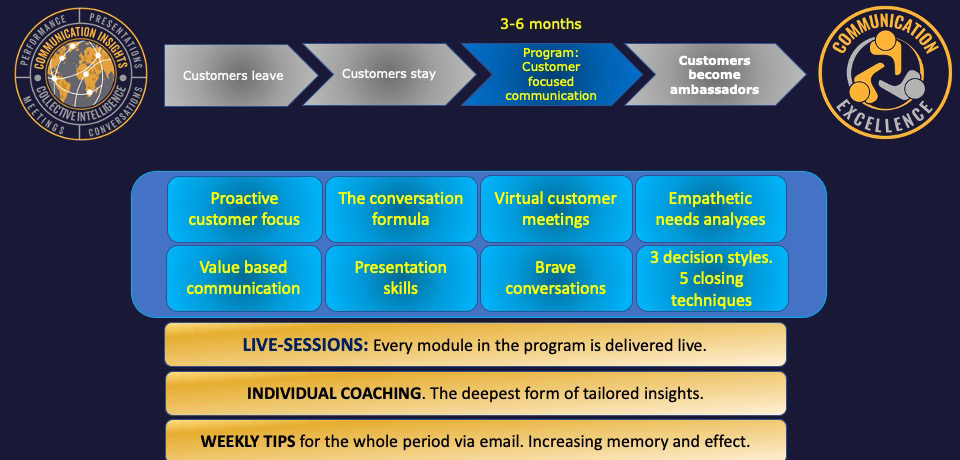 Alternative formats:
3-6 modules in a live on-line program. 5-30 participants.
1-3 days on-site with 6-8 participants.
3-6 mastermind sessions. 5-10 participants.
Add individual coaching for tailored coaching.
Add weekly email-tips for more insights

Content:
Master the conversation formula
How to work with a proactive customer focus and still handle reactive events
Using the 3 superpowers of communication
Empathetic needs analyses i.e., the power of questions and three levels of listening
Value based argumentation and communication
How to do virtual customer meetings
Elevating your presentation skills
How to brake bad news and handle negative reactions
5 closing techniques for 3 customer decisions styles